Notícias
Fighting back against fake parts
Counterfeit components can be dangerous for road users and are a growing problem for the automotive industry. Automotive Logistics examines the lucrative fake parts trade
Counterfeit parts in the automotive industry will soon be worth more than the annual gross domestic product of Canada, Brazil or Italy. According to World Trademark Review, the estimated global economic cost of counterfeiting in the automotive industry could reach $2.3 trillion by 2022. In Europe, it is estimated that €2.2 billion ($2.4 billion) is lost annually to counterfeit tyre sales alone, while counterfeit battery sales effectively steal €180m ($198m) from OEMs.
Measures have been implemented both at the government level and by the industry in a bid to tackle this crime. In the US, manufacturers represented by the Automotive Anti-Counterfeiting Council (A2C2) are actively lobbying for change and have succeeded in enacting legislation in several states.
Based on these efforts, 17 states have passed anti-counterfeit airbag legislation. In 2018, in collaboration with Interpol, A2C2 released its first automotive-related 'orange notice' for use by law enforcement. This notice is a warning of an imminent threat to public safety posed by fake parts.
E-commerce platforms have become particularly vulnerable to highly organised criminal enterprises and so A2C2 has also met representatives from Alibaba, Amazon and eBay to express its concerns over the listing, sale and shipment of counterfeit airbags in addition to other restraint system components. Alibaba has since introduced an automotive parts policy and announced a ban on listing airbags and related components.
"The amount of fake parts being made and distributed continues to rise despite efforts by national governments and industry actors" – Sophie Peresson, BASCAP
Meanwhile, the UK government recently joined forces with the automotive industry and trading platforms to launch a consumer-awareness campaign on the dangers of fake automotive parts. Subsequently, the UK Intellectual Property Office issued guidance on how consumers can avoid buying counterfeit automotive parts.
In the Middle East, the UAE's Emirates Authority for Standardisation and Metrology has put in place a system to stop automotive parts without its quality mark from entering the UAE. Traders have been instructed to remove non-compliant parts available in the market and a database containing information about all the spare parts in the country, either manufactured there or imported, will also be developed.
However, Carsten Stelter, director, supply chain, emerging markets at Goodyear Middle East, asserts that cheap products, rather than fake ones, present more of an issue for the tyre company. "We don't have any trouble with counterfeit or fakes in the tyre industry. It's more the number of Chinese suppliers floating the market with cheap and sometimes bad quality products, jeopardising our brand and premium position."
A lucrative business
Sophie Peresson, director of the Knowledge Centre at Innovation Business Action to Stop Counterfeiting And Piracy (BASCAP), an International Chamber of Commerce body, says: "The amount of fake parts being made and distributed continues to rise despite efforts by national governments and industry actors… the main driver behind this scourge is easy money; fake automotive components are a highly lucrative business for counterfeiters."
According to Peresson, parts which are faked in large volumes include brake pads and airbags, both of which are critical to driver and passenger safety (see box below for details). Moreover, consumers are usually easily duped by fakes because it is difficult to distinguish a fake automotive part from a legitimate one simply by looking at the outer appearance. This is even more the case when it comes to online transactions. Consequently, consumers often inadvertently purchase products that are sub-standard and could be unsafe.
Dangers of fake parts
Airbags – counterfeit versions may not slow passenger movement and offer proper protection in the event of a collision
Engine and drivetrain components (eg spark plugs, oil filters and air filters) – can contribute to engine failure and pose a fire risk if they are fake
Brake pads – have been found to be made of sawdust and compressed grass or asbestos, which impede stopping ability as they smoke and disintegrate under pressure
Body parts – may not align with optimal crumple zones, affecting passenger safety in a collision by either failing to protect or becoming the cause of injury
Electrical components (eg lights) – can lead to electrical failure and fires
Wheels – can have their integrity compromised quickly, instead of withstanding high speed and poor road surfaces
Windscreens – can shatter or be displaced, failing to protect or even injuring passengers
"There is always a risk of underperformance when a counterfeit product is used, as counterfeit goods differ dramatically in quality," explains Peresson. "These counterfeit parts have not been manufactured to meet regulatory standards, but they are designed to interact with other parts within the vehicle and are subject to significant and challenging conditions such as speed, temperature and varying road surfaces. Repercussions in these environments can be grave, resulting in serious accidents and loss of life."
Vulnerabilities in the complex global supply chain in the automotive industry are ripe for criminal exploitation, says Peresson. "Although the industry has introduced mechanisms to trace parts to the source, criminals operate outside these established frameworks, making detention and prevention challenging," she explains. "Moreover, the recent trend in online sales of counterfeit parts, especially those originating from China, is a growing problem for suppliers."
Break-fix model looks broken
Gary Brooks, chief marketing officer at aftersales service specialists Syncron, based in Stockholm, Sweden, blames the break-fix service model for the consumer appeal of fake parts.
"Currently, the break-fix service model many manufacturers use leads to long customer wait times due to poor part availability, excess stock and part obsolescence. This 'just-in-case' way of doing business leads many customers to purchase grey market parts, often from e-commerce sites that can deliver quickly."
Predictably, low prices can also tempt consumers into buying dubious components, and so suppliers of genuine parts need to make sure they have appropriate pricing structures in place.
"With e-commerce players like Amazon, Alibaba and eBay becoming more focused on the aftermarket parts space, it's more important than ever to price service parts competitively," says Brooks. "Too many manufacturers are still using outdated methods like cost-plus or simple spreadsheets. However, more are looking to modern service parts pricing technologies that ensure the end customer has a great experience while the manufacturer is maximising revenue and margins."
"The grey market – where a product is bought and sold outside a manufacturer's authorised trading channels – has long been a thorn in the side of OEMs. This is a quality and safety concern for OEMs and end-consumers alike" – Gary Brooks, Syncron
Syncron's Brooks charges the grey market with being a catalyst for counterfeiting. "The grey market – where a product is bought and sold outside a manufacturer's authorised trading channels – has long been a thorn in the side of OEMs. This is a quality and safety concern for OEMs and end-consumers alike, presenting an issue that could ultimately negatively impact the OEM's brand reputation."
While many aftermarket companies buy the rights to manufacture parts from OEMs, many do not. "The [US-based] Certified Automotive Parts Association exists to help mitigate the risks associated with grey market parts, but only about one in five aftermarket parts is CAPA-certified."
The grey market continues to be a quality and safety concern for OEMs and end consumers. The US-based Insurance Information Institute reports that aftermarket parts have saved consumers more than $2.2 billion in repair costs since 2010. However, the bulk of these parts were not certified for quality or safety.
The legality of grey market parts continues to be blurry. Several court cases in recent years have ruled both in favour and against the OEM, leading to no clear resolutions on how to successfully navigate and fight against the grey market and its negative implications.
Gaining the right to repair
Within the automotive aftermarket, the 'right to repair' movement is accelerating on both sides of the Atlantic, with manufacturers across industries reluctantly relinquishing control of the maintenance and repair of their products.
In the US, existing laws are a particular issue in remote farming communities where agricultural vehicles are essential for business and breakdowns can lead to a significant loss of productivity.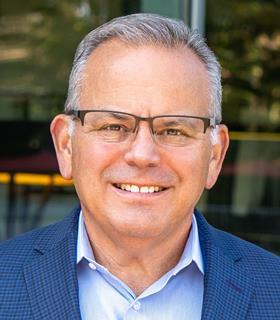 As Syncron's Brooks explains: "Tractor manufacturers have licensing agreements for the software embedded in all parts of the machinery, from the engine to the armrests, that prohibits the owner from tinkering with it.
"But farmers' productivity depends on their equipment being in working order and they cannot afford to wait for a service technician, or travel hundreds of miles to the nearest dealer to have it repaired." As a result, farmers in Nebraska, for instance, started hacking their equipment with firmware developed in Eastern Europe and available on invite-only, paid online forums.
The right to repair was hard-won in the EU several years ago, allowing independent garages and retailers to access diagnostic tools from OEMs and repair vehicles, giving car owners choice and convenience through access to local and competitive markets.
Tools to tackle fake parts
While the volume of fake parts continues to grow, the proliferation of different types of technology offers an increasing array of tools to tackle the problem.
In July 2018, the UK government gathered automotive industry experts together in a bid to address the counterfeit parts problem. Participants included vehicle-makers BMW and Audi, motorsports companies, tier suppliers, associations such as the Independent Automotive Aftermarket Federation and the Independent Garage Association, and online retailers Amazon and Ebay.
The conclusion was that vehicle-makers and parts manufacturers are working hard to tackle the issue, with the car parts supply chain embracing systems and procedures that trace parts back to their source.
One example is the Manufacturers Against Product Piracy (Mapp) code, launched by an industry-wide initiative in 2008 and used by a large number of well-known suppliers in the automotive sector, including Bosch, Mann Filter, TRW and Schaeffler. The code verifies the originality of the part with the help of the One Identity platform and a mobile phone app.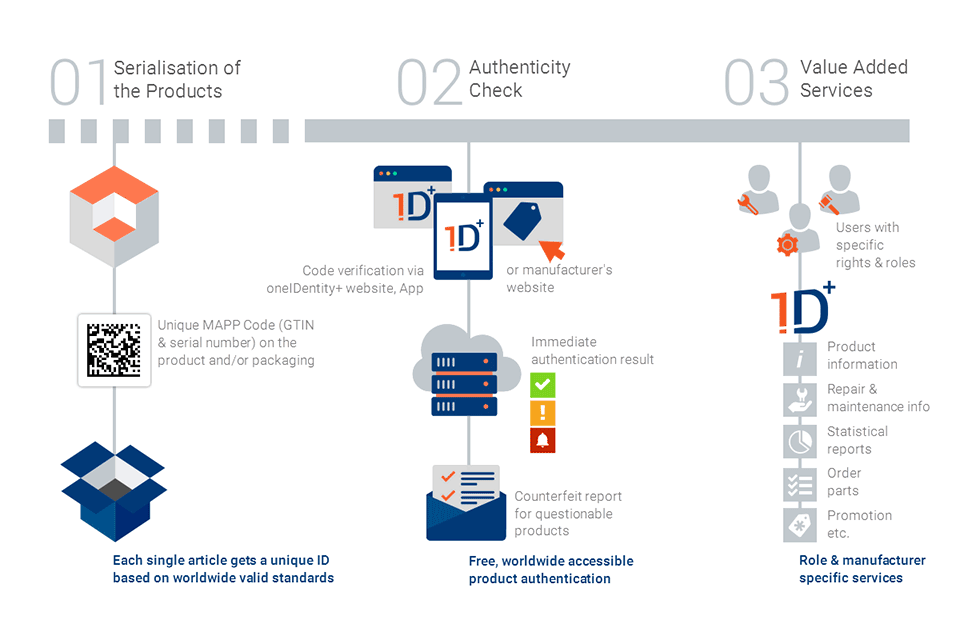 Meanwhile, in motorsport the International Automobile Federation has recently introduced a labelling system to tackle the use of non-compliant and counterfeit parts in its competitions.
Cloud-based systems also offer considerable potential. Cloud-based service parts management that easily integrates into existing enterprise resource planning systems can allow manufacturers to track service parts, eliminate excess and obsolete stock, and forecast when new parts are needed.
Additionally, as more products are equipped with smart sensors, the reactive, break-fix service model is expected to be phased out and replaced by one focused on pre-emptively repairing equipment before it ever fails.
With subscription-based service models increasingly coming into play – meaning customers will essentially rent a vehicle rather than own one – the onus on maximising product uptime will be on the OEM or the dealer.
Brooks states: "Manufacturers must leverage IoT [Internet of Things] data to ensure parts are pre-emptively replaced before they fail. An aftersales service organisation truly focused on maximising product uptime will eliminate much of the burden on customers to initiate their own repairs and purchase grey market parts. OEMs must equip dealers to carry out pre-emptive repairs to meet the 'always on' requirement of subscription."